welcome
As thermal insulation & sheet metal cladding specialists, Driscolls has been providing specialist engineering services and infrastructure solutions to food processing, brewing, refrigeration and pharmaceutical businesses throughout the UK and Europe for more than 25 years. Over the last two years we have diversified and also completed some prestigious contracts at car manufacturing plants. 
From initial site surveys to final installation, we provide fully rounded services including post installation plant maintenance and seasonal shutdown support where required.
Our engineered solutions are designed, manufactured and installed to meet complex and diverse industrial operational specifications. Process applications can be designed as stand alone plant, or where necessary, can be retrofitted to complement existing infrastructure or site characteristics.
Thermal insulation solutions can be supplied with exact trace heating mechanics and sheet metal cladding fabricated & installed created from a wide range of task specific material finishes.
Our state-of-the-art workshop enables our highly skilled designers & engineers to manufacture bespoke fabrications in-house to meet individual client operational specifications.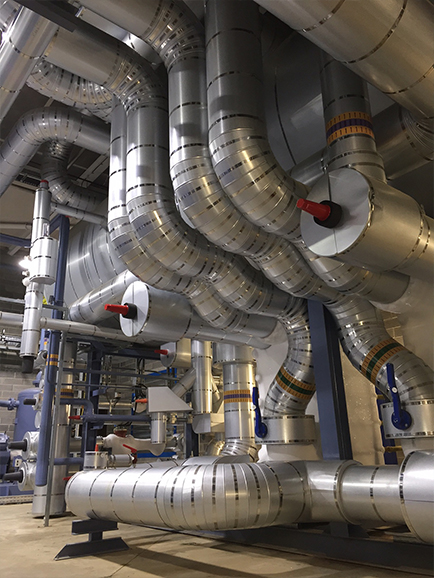 As members of the Thermal Insulation Contractors Association (TICA) Driscolls are committed to staff training & development and we work closely with the TICA training arm to ensure all of our frontline & support staff are ambassadors for our industry. Our thermal insulation engineers are able to deliver the very highest levels of customer service, industry knowledge and technical 'know how' to meet the diverse & complex needs of our UK and European customers.